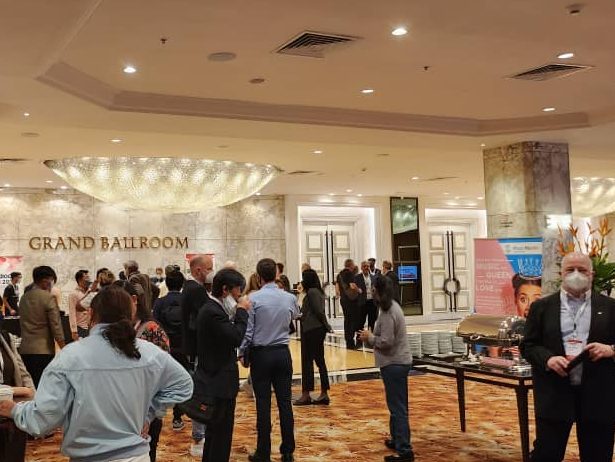 Kuala Lumpur Malaysia, 2022- The Asia Pacific Broadcasting Union (ABU) organised the Radio Asia 2022 conference at the Shangri-La Hotel in Kuala Lumpur, followed by its new partner this year. In addition to Malaysia itself, delegations arrived from India, Nepal, Indonesia, Japan, Vietnam, Saudi Arabia, Thailand, Singapore, the United Kingdom, Sweden, and Australia.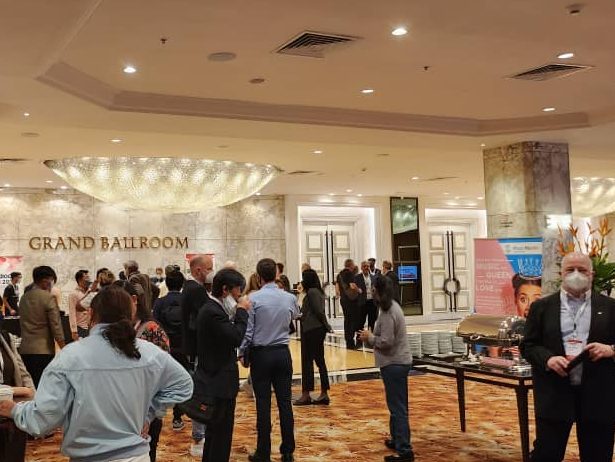 This hybrid on-site and online conference, which focused on latest technology and the future of the industry, was an important meeting for anybody involved in or interested in radio-audio-podcasting. Both participants and exhibitors were granted access to all RDA2022 sessions as catch-up content. These sessions were jam-packed with cutting-edge commercial trends and unique innovations.
STAGETEC Asia participated in both events as an exhibitor, and on September 5 the booth was set up in the great ballroom where the event was hosted.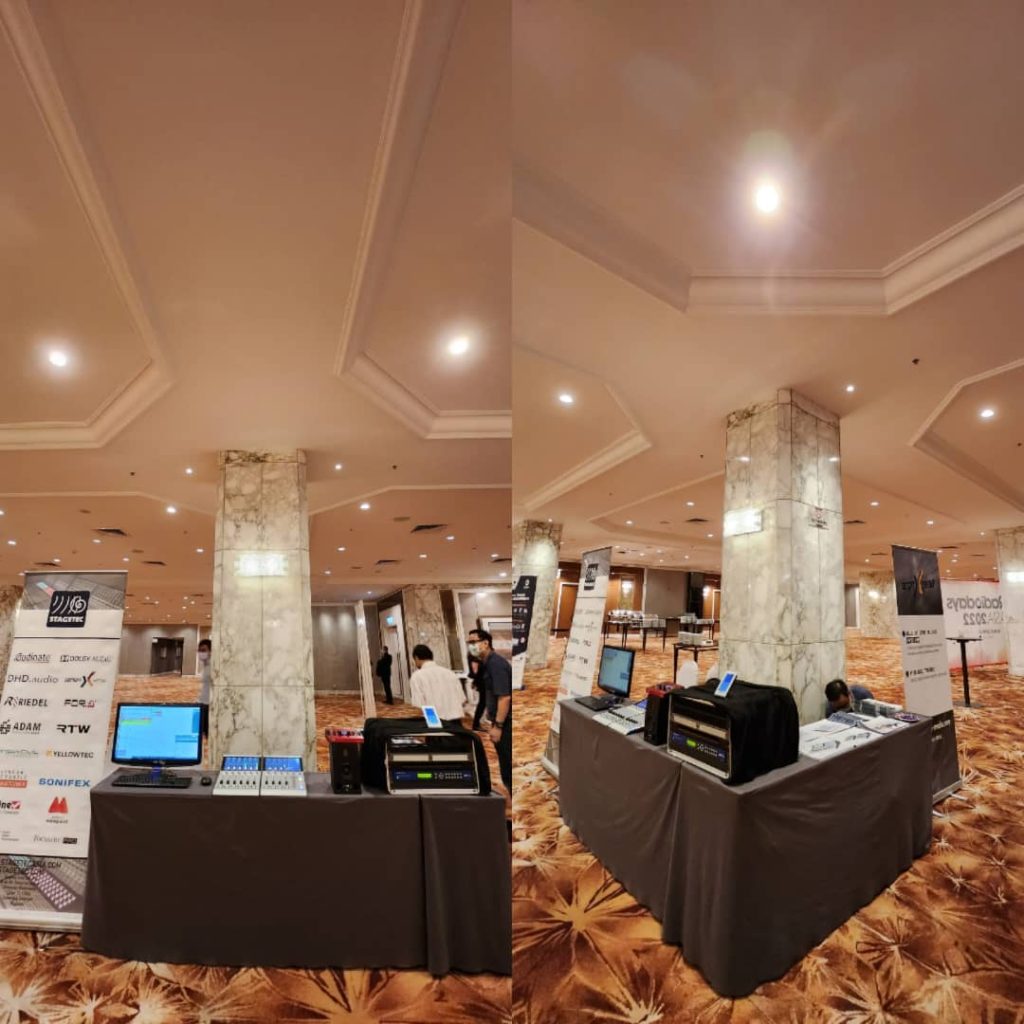 One of the attendees, Puan Alias Maslina, the radio station's new manager of IKIM FM, approached the booth and commented that upgrading to DHD SX2, IP-based on-air console was an excellent option because it is straightforward, convenient to use and easy to integrate. Delegates from India and Ireland also visited the exhibit and expressed interest in the multi-touch display featured on DHD mixing consoles.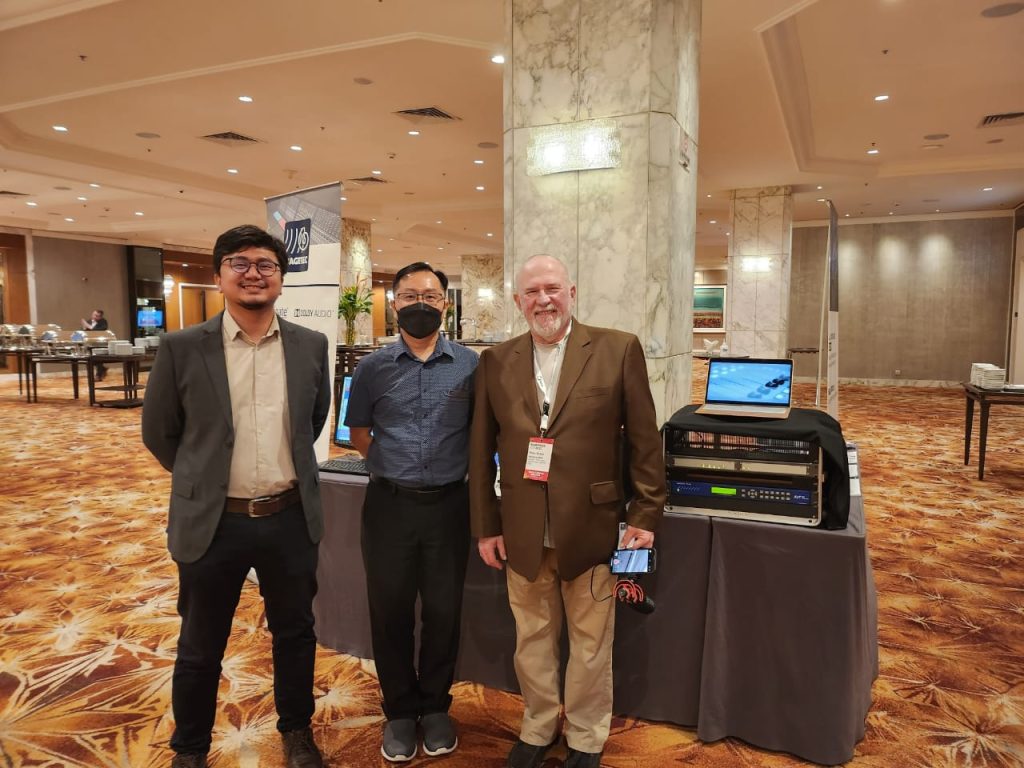 Mr. Yap Wei Keong, Senior Project Manager at STAGETEC Asia, took Peter Saxon, Editor at Radio Info Australia, on a short tour introducing STAGETEC NEXUS, DHD radio on air solutions, AVT telephone hybrid, FocusritePro Dante audio interface, and RTW audio loudness metering.